Remember that author—Anne McCaffrey? The one who made me (Erin) decide to become an author? The one I couldn't talk to without sobbing?
(You might know her better as the Anne McCaffrey who's in the Science Fiction Hall of Fame—the SFFWA Grand Master, winner of both the Hugo and Nebula Awards, winner of the Robert A. Heinlein award for lifetime achievement as a fantasy and science fiction author… Right, that Anne McCaffrey. But I'm sure the bit about what she means to me personally is on a card in the SF Hall of Fame somewhere.)
Okay, so her daughter, Gigi McCaffrey, is releasing a new Pern book in October—Dragon's Code—and I'm so excited I can't stand it. (Imagine a thirty-minute pause here while I tried and failed to find a gif showing how profoundly excited I am. I'm not a gif connoisseur, apparently. I did, however, spell 'connoisseur' correctly on the first go, which surprised me and made me feel a little better about the whole gif thing.)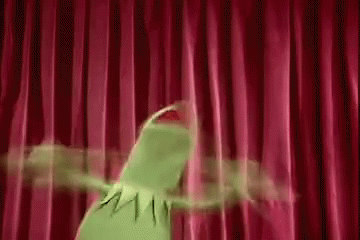 At any rate, I was too excited to wait, so I reached out to the publisher and begged them for a galley. The kind folks at Random House agreed to let me have one if I would please just stop crying.
Which leads me to…
Woot! OMG it's in the mail!!!
I checked the post office box the very next day. It wasn't there yet. I checked the day after that. Still not there. Fast forward to Friday. Still not there, but this time I overheard a woman at the counter asking whether she could just get tomorrow's mail today. If she had made that work, I was going to ask for next week's packages, but apparently they don't have time travel yet at the post office.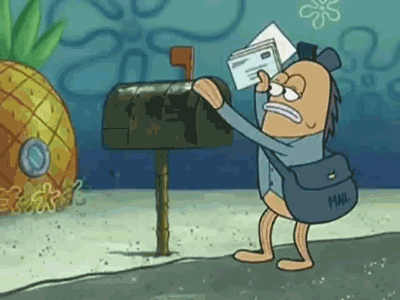 Still, I'm sure it will be here soon. If I disappear from the blog for a day or two, you know where I'll be. (PS someone find me some excited gifs and comment them on this Twitter post, would you? For the record, I was trying to find a trembling chihuahua.)
*A huge thank you to the following Twitter friends for contributing to our excited gif quest: @ErrinKrystal (author of steamy high fantasy romance, and my total bestie); @AudioSorceress (audiobook producer and tremendous voice talent); @CLOgilvie (author of fun paranormal chicklit with one of the best Twitter feeds ever); @SPasciuti_ (book blogger extraordinaire, currently accepting review requests); and @ivythesorceress (one of my favorite emerging poets, writing on wattpad under the same name).
---
Using our links to visit Amazon supports us with a small percent of anything you buy during that visit, from books to major appliances. Nobody pays us to recommend anything. We just find stuff we like. 
---