EDIT: It looks like this trick has been patched and won't work anymore in Hogwarts Mystery. (It was bound to happen eventually.) We're leaving the post up because the basic idea is worth trying in any of your favorite games that give random rewards. It's a pretty common loophole in mobile gaming.
---
I've been playing Harry Potter Hogwarts Mystery for a few days now, and I admit I love it. Like, I LOVE it. But it has the same problem as every other phone game. You get to play 5 minutes, and then you have to wait an hour or two before you can do anything else!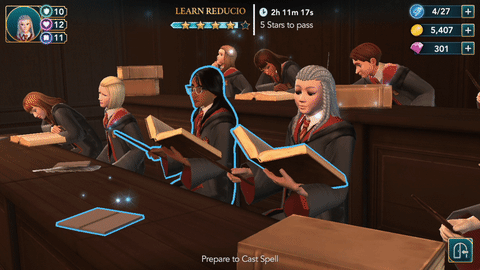 Ugh! Makes me feel like:
Then you finally get to play again, and you get that star (yay!) but the rewards are just… meh.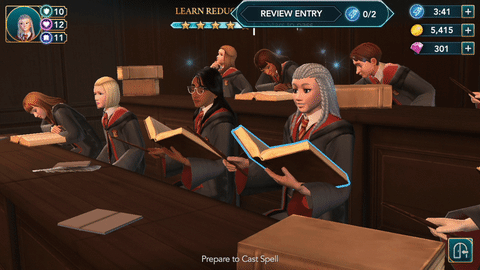 Or even worse, totally lame!
But there's a trick I discovered (when my phone crashed–grrr), that makes things a WHOLE lot better. If you're on a reward screen and you don't like your choices, cast Expelliarmus!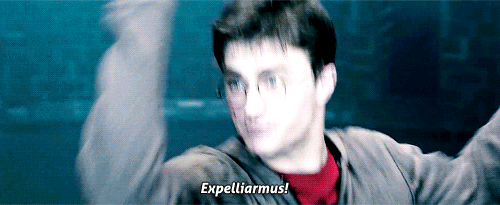 Just kidding. (But yeah, kind of!) If you're on that lame rewards screen, close the app. Don't just put it on hold, I mean shut it down totally. (On an iPhone, double tap the home button, find the app screen in the list, and swipe it up so it disappears.) Then restart the game. You'll see a whole new set of rewards!
They're totally random, so you might have to do it a few times to get what you want, but now you can CHOOSE your reward for real! Level those skills super fast, then collect gems or cash to your heart's content! (You'll still have to wait between quests, but now it'll be worth it!)
The rarest rewards are SO rare that you might not have time to grind for them, but you can get those 40 skill-point options without too much trouble, and one gem or 200 coins both come up pretty often. (And hey, if you have an hour to kill, those super rare ones just might be worth it!)
I'm in year two, and I've seen 9 energy once and 1,000 gold three or four times. (Does the 1,000 gold ever come up in year one? Anybody?) Grab that gold if you see it!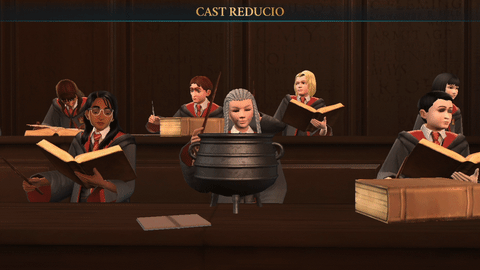 So that's it! An easy trick to make the most of your Hogwarts Mystery adventure! Happy hunting, everyone! Remember to sign up for our newsletter or follow us on Twitter for more book and gaming tips and reviews!