Ah, Easter eggs: the hidden treasures that game designers hide for us to find and love, and Hogwarts Mystery has plenty! There's a secret FREE ENERGY egg in every section of Hogwarts, and instead of describing where they are, we thought we'd just show you, with a few Hogwarts Mystery gifs we made ourselves. (Hey, that's just how we roll.) So here we go!
In the East Towers: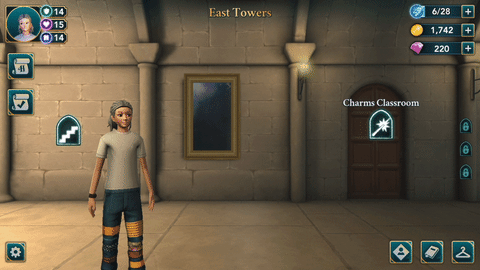 In the West Towers: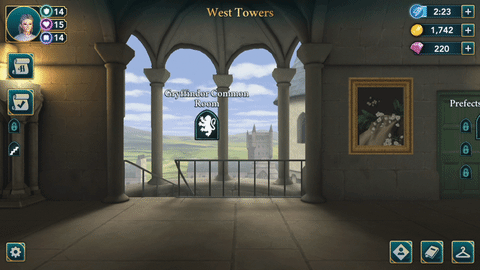 On the Lower Floor – West: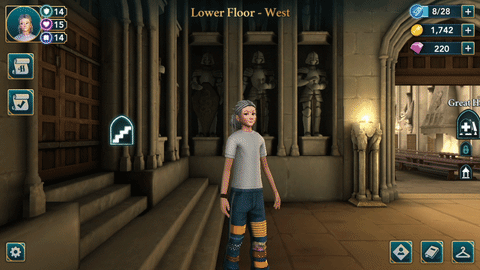 NOTE: The knights to the right of the brazier give energy, too! We'll make a gif for it soon! (Thanks, Nikki, for showing us this one!)
In the Dungeons: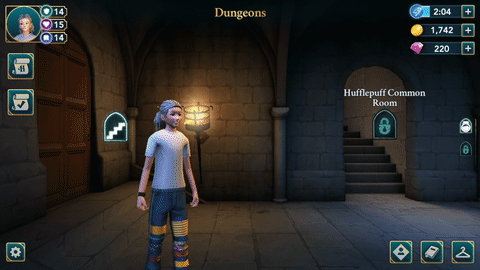 On the Castle Grounds: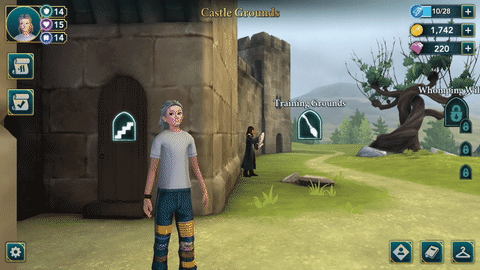 On the Lower Floor – East: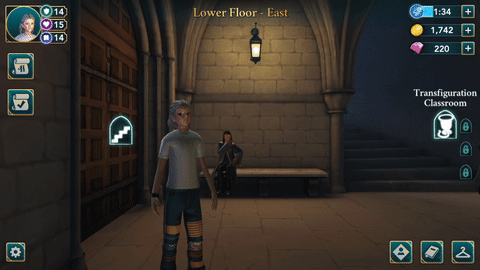 In Hogsmeade, look for a student on a sled in the alley. (We'll update this post with a gif once we open it.)
Want to know how we bought that cool hairstyle without spending a dime of real money? Check out our sneak Hogwarts Mystery tip for upgrading your rewards to the ones you really want!